The KIJHL's leading team, the Grizzlies, defeated the Chase Chiefs 8-6 in a hotly contested game at The Forum Sunday afternoon.
The Chiefs, hungry for a win, scored early in the first period but the Grizzlies quickly replied with two goals. The first one came a 14:16 from Cody Abbey with an assist from Jordan Bledsoe and the second at 9:42 from Riley Spraggs off of Caleb Lister and Caleb Roy. The Chiefs evened up the score at 2-2 with about five minutes left in the period.
The second period opened with an unassisted goal by Jakob Reichert at 17:24. Chase managed to score again with 7;43 remaining but then Revelstoke blitzed them with an unassisted goal by Kyle Ceretzke at 3:44 and again with just 34 second left in the period by Brad Friedrich off of Khan and Roy.
The third period saw Revelstoke's Luke Richardson slapping the puck past Chiefs' goalie Riley Wall at 19:36. Richarson was assisted by Khan and Roy. Then Grizzly Lucas Blinkhorn scored six minutes later with help from Roy and Kyle Ceretzke. Chase scored twice more before the end of the period. But that was all she wrote.
There were 20 penalties in the game. Twelve were assessed against Chase; eight against Revelstoke.
The shots on goal really tell the story. Wall faced 51 shots, fending off 43. Revelstoke's Cole Buckley successfully defended the net against 31 of the 37 shots the Chiefs managed to make.
Caleb Roy was the First Star of the game. Chase's Jordan Wood was the Second Star and Grizzly Faiz Khan was the Third Star.
The Grizzlies are on the road next weekend with a game in Kimberley against the Dynamiters on Friday and in Creston on Saturday against the Creston Valley Thunder Cats.
Here are two photos from the game as well as the division standings: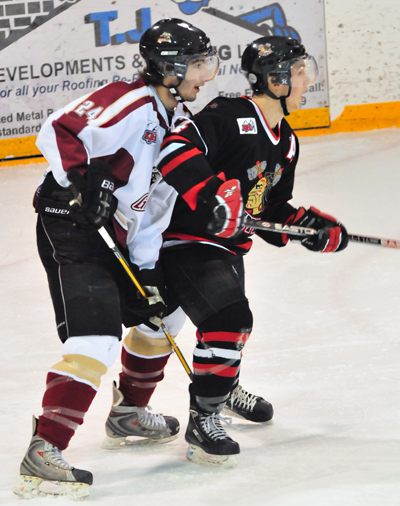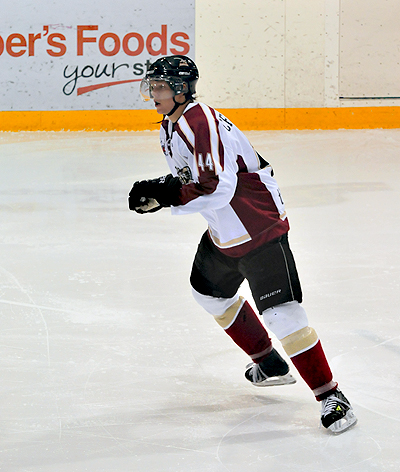 DIVISION: 

Okanagan/Shuswap Conference: Okanagan Division