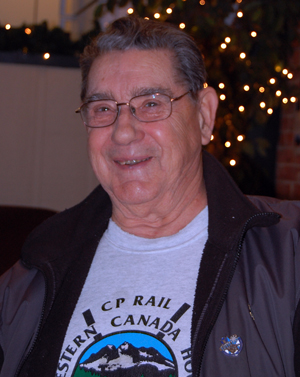 Clancy Boettger, long-time resident, retired railroader and still, at age 80, an avid hunter and fisherman was named Citizen of the Year by the Lions Club.
It was for Boettger an honour he accepted with his typical sense of humility.
"This town has been very good to me and I've always tried to give back to it," he said in an interview on Saturday.
A Revelstoke resident since the 1950s, Boettger has been a well-known hunter and fisherman and a leader in the Rod and Gun Club. He  has also been a life-long athlete and coach, particularly of baseball.
In fact, he played ball and hockey until his hip sockets wore out and "received steel hips."
The retired railroader said he hopes he'll do a good job as Citizen of the Year.