By David F. Rooney
It's been going on for years and 2010 was no exception as the Knights of Columbus staged their annual Grey Cup Party in the St. Francis of Assissi Parish Hall on Sunday.
The people who attend the event regularly are drawn by five things: the game (of course), a cash bar, a chance to win a prize or two, an opportunity to help the Community Connections Food Bank and the traditional meal of ribs, pasta, meatballs and sauce, all produced by four of the Knights' chef.
"The net proceeds of the half-time raffle, the dinner and bar all go to the Food Bank," said Knight Lorne Zarazun.
Not bad for a Grey Cup party. And here are a few photos from the event that I thought you might like to see: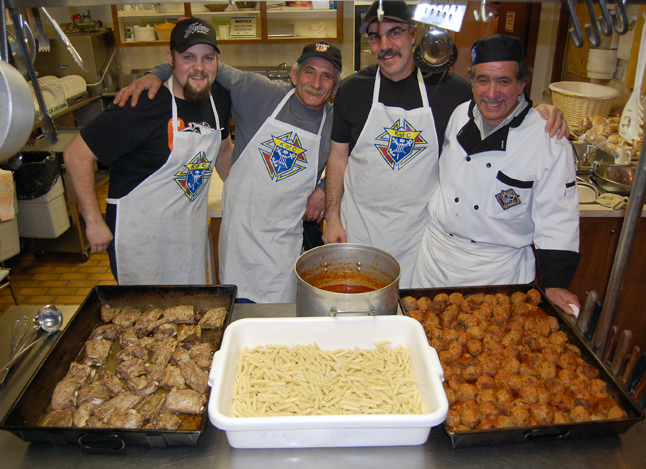 And the game itself? The Saskatchewan Roughriders lost 28-27 to the Montreal Alouettes.