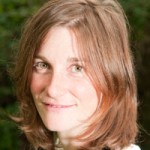 I used to live on a piece of property that had a weathered sign poking out of the marsh at the driveway entrance.  Our landlord, an avid birder and wildlife enthusiast, had sketched a dragonfly and proudly handwritten Steward of the Land in large block-print on the wooden panel to mark the entrance.  And indeed he was.  A man in his early seventies, Frank would regale us with his seemingly endless knowledge of the plants and animals tucked in and around the lake.  He monitored changes in the lake's water quality, routinely walked the property (binoculars faithfully dangling around his neck) and scouted for nesting owls or signs of animal activity.  His eyes would flicker with delight at the sound of a Red-tailed hawk screeching overhead.
Whether you were brought up dragging behind your parents as they tended cattle, softly marching beside an aunt as she scoured plant identification books to name the trail side flora, or occasionally bending to admire the perseverance of hardy buds as they sprouted through the city sidewalk, almost everyone has roots in understanding stewardship.  Fortunately, here in the Columbia Basin there is no shortage of ground to let these roots take hold.
With the Monashee, Selkirk and Purcell mountain ranges striating topography, valleys sloping into meandering rivers and lakes, and wetlands speckling the surrounding land, ecosystems found here are abound with life.  However, because the diversity of plant and animal communities rely on these natural spaces to subsist, many disturbances (from human development or presence) greatly impact their ability to survive.  This is where the (learned, engrained, adopted, or inherent) land steward within you comes into play.
Indeed, the ubiquitous term land stewardship is in par with similar buzz words like sustainability and food security, however when put into practice it has the potential to successfully watchdog and tend to the patchwork of ecosystems that comprises our province.  As a landowner in the Revelstoke area, your property may host threatened or endangered species such as the coeur d'alene salamander, the long-eared bat, or the crested wood fern – to name a few.  Recognizing the plants and animals on your property and providing the care and management that will be most beneficial are key components of land stewardship.  Intrinsic to the definition: a desire to care for your land.
Although I've moved away from that beautiful home and Frank's cauldron of ecological facts, I've since discovered that our province is stocked with similarly dedicated people who share an enthusiasm for protecting the grounds they occupy.  It is no wonder; British Columbia is truly a spectacular place to live and the landscape deserves to be given this respect.
Emily Nilsen is with the The Land Conservancy of British Columbia.
If you have any questions about where to begin, contact The Land Conservancy's Nelson office at (250) 354-7345.