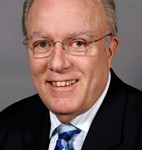 This summer I took the opportunity to travel to every area of Kootenay Columbia, talking to my constituents, taking pictures with them hard at work on projects and programs funded through Canada's Economic Action Plan.
The Conservative government has been getting shovels in the ground and projects energized for the benefit of all my constituents.  We have multiplied the effect of our economic initiatives by using a very wide variety of programs.
I visited projects in progress from Cranbrook to Nakusp, Revelstoke, Fernie, Kimberley, Elkford, Canal Flats, Creston, Golden, Invermere, Radium, Sparwood and back to the College of the Rockies.  These projects range from $7,000 to $64 million.
From one end of the riding to the other, I heard people voicing cautious optimism.
They appreciate our Economic Action Plan and what it means to their families and our communities throughout Kootenay Columbia.
As we work our way out of this world wide recession my constituents give the Conservative government an A+. However, without exception, they are angry with useless, counterproductive, dangerous, opportunistic election talk by the opposition coalition. My constituents give a massive F for failure to the Liberal, NDP, Bloc coalition.
Jim Abbott is the Conservative Party MP for the federal riding of Kootenay-Columbia. You can contact his office in Cranbrook toll-free at 1-800-668-5522. You can also click on his online button on this page to go to his website.