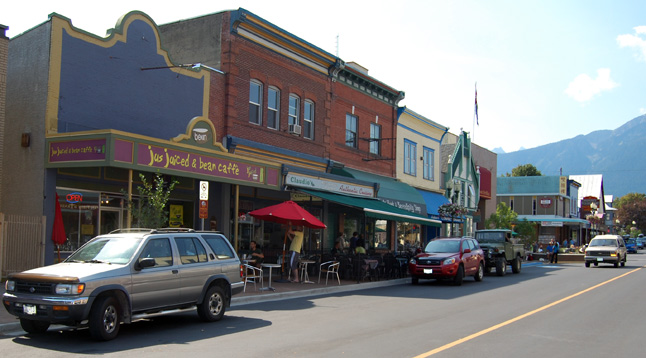 By David F. Rooney
Hard on the heels of a Chamber of Commerce survey, the City has polled downtown businesses to gauge their levels of satisfaction with the way the Grizzly Plaza expansion was conducted.
The survey, conducted for the Economic Development Department, polled 42 businesses between Aug. 10 and Aug. 15.
Not surprisingly, problems with customer access, dust, noise, vibration, loss of business, lack of parking and a marked decrease in foot traffic were identified as major challenges faces during the April-July expansion.
Business owners were also asked for suggestions the City could implement the next time it undertakes a major project with the potential to disrupt business and civic life.
"Better communication" topped the list of suggestions, followed by better signage and better project management.
In terms of how the City could enhance communications with the public, 33 of the respondents said the City needs a "liaison person"  to handle questions from businesses and the public. Many business owners also suggested using e-mail notices.
The municipal government also wanted to test the willingness of businesses to form a Downtown Business Association. Only 21 said they would be interested in joining such a group; 11 said they were not interested and the rest were ambivalent or didn't answer the question.
Asked whether they'd be willing to participate in a workshop that would provide "information on how downtown businesses can take advantage of a revitalized downtown area like Grizzly Plaza" only 29 said yes. Ten said no and the others either did not answer or were unsure.
When asked for general comments about the project and business issues in general, the business owners surveyed said expansion was a positive thing that would improve business.
They also asked for a long list of things ranging from better dog control and more stringent parking control to keeping bicyclists off the sidewalks, more events, more street cleaning and an "expansion to include First Street."
The Chamber's survey, conducted a week after a group of businesses demanded cash compensation for the loss of business they suffered during the expansion project, also found that a businesses wanted the City to have a strategy that would improve its ability to communicate clearly and coherently with the public.