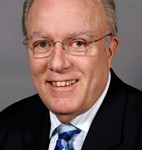 Our government knows the global economic recession is affecting workers in Kootenay Columbia and across Canada.  We are taking concrete action to help Canadians through Employment Insurance (EI).  We made timely improvements to the program by providing longer EI benefits and more efficient service and we are freezing EI premiums for 2010 at the same rate as 2009 to provide economic stimulus!  We are assisting businesses experiencing temporary slowdowns and their workers through Work-Sharing agreements and increasing opportunities for unemployed Canadians to upgrade their skills and get back to work.
Canadians are benefiting from these improvements to the EI program:
More than 240,000 Canadians have received additional weeks of benefits thanks to the extra five weeks of benefits included in Canada's Economic Action Plan;
More than 150,000 Canadians are benefiting from Work-Sharing agreements in place with almost 5,000 employers across Canada; and
Canadians are benefiting from improvements to service delivery.  Between April and July, 756 additional claims processing staff and an additional 280 agents answering calls, were hired and trained to help even more Canadians receive their EI cheques as quickly and as efficiently as possible.
We believe it is important to ensure Canada's workforce is in position to get good jobs and bounce back from the recession.
Career Transition Assistance is a new initiative that will help an estimated 40,000 long-tenured workers who need additional support for retraining to find a new job.  Through this initiative, we have extended the duration of EI regular income benefits for eligible workers who participate in longer-term training for up to two years and we are allowing earlier access to EI for eligible workers investing in their training through all or part of their severance package.
This initiative is being implemented in partnership with provinces and territories.  The federal government provides income support through the EI program and the provinces and territories are responsible for providing training support. By working with the provinces and the territories through this and other programs, we're providing Canadians easier access to training that's tailored to the needs of our country's different regions.
It is clear from the EI measures introduced in the Economic Action Plan that our Government is stepping up to the plate to provide real results for all Canadians.
Jim Abbott is the Conservative Party MP for Kootenay Columbia riding